Search location
Find sports events in the local area, or anywhere else in the world.
Select sport
Beach volleyball, hockey, or maybe waterpolo? Select your favorite sport to see what's going on.
Choose date
Today, tomorrow, or this week? Whenever you have time, we have sporting events lined up.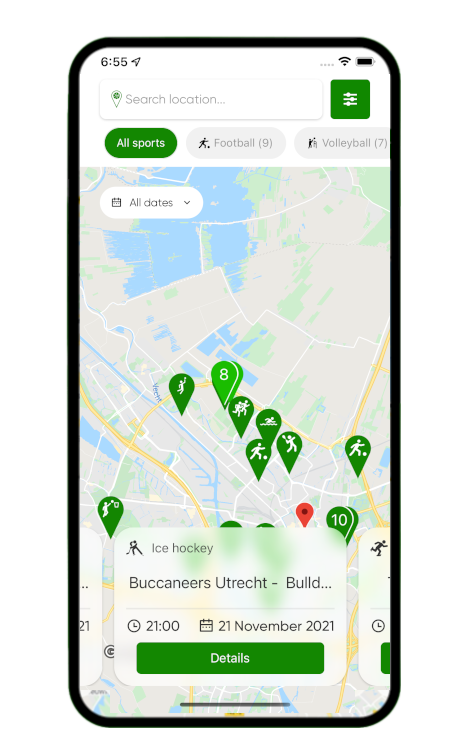 Find a sports event
Choose from thousands of events, near or far, all over Europe.
Discover local sports
Find those unique and unknown sporting events wherever you are.
Support a local club
Every event you visit means you support a local club.